Do you own a small business? Help is available! - 02/2022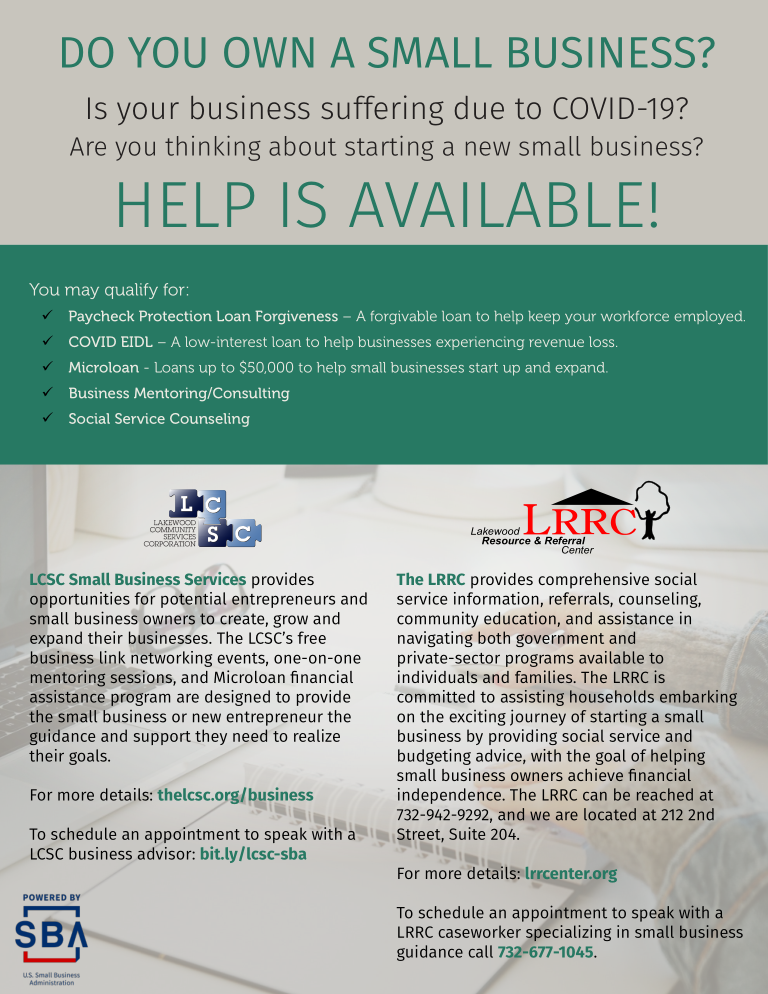 Do you own a small business?
Is your business suffering due to COVID-19?
Are you thinking about starting a new small business?
Help is available!
You may qualify for:
Paycheck Protection Loan (PPP) Forgiveness – A forgivable loan to help keep your workforce employed.
COVID EIDL – A low-interest loan to help businesses experiencing revenue loss.
Microloan - Loans up to $50,000 to help small businesses start up and expand.
Business Mentoring/Consulting
Social Service Counseling
LCSC Small Business Services provides opportunities for potential entrepreneurs and small business owners to create, grow and expand their businesses. The LCSC's free business link networking events, one-on-one mentoring sessions, and Microloan financial assistance program are designed to provide the small business or new entrepreneur the guidance and support they need to realize their goals.
For more details: https://thelcsc.org/business/
To schedule an appointment to speak with a LCSC business advisor: https://bit.ly/lcsc-sba
The LRRC provides comprehensive social service information, referrals, counseling, community education, and assistance in navigating both government and private-sector programs available to individuals and families. The LRRC is committed to assisting households embarking on the exciting journey of starting a small business by providing social service and budgeting advice, with the goal of helping small business owners achieve financial independence.
To schedule an appointment to speak with a LRRC caseworker specializing in small business guidance call 732-677-1045.