To schedule a time to speak with one of our case managers

please call 732-942-9292
any time
Para hablar con un miembro de personal que habla español por favor marque 2
To Our Valued Clients and Partners:
Per recommendations from the CDC and the State of New Jersey to mitigate community spread of COVID-19, The LRRC is closing our physical offices effective March 17th until further notice.
We are doing everything we can to be there for the community during this difficult time, and have arranged to answer your one-on-one questions by phone and conduct our education sessions via Zoom. Night call options will be available for your convenience. To schedule a time to speak with a caseworker over the phone, please call 732-942-9292 and dial option 5. You can also e-mail us at [email protected] and we will do our best to respond to your e-mail within 2 business days. As always, our current program literature, recent announcements, and helpful links are posted on our website, www.lrrcenter.org.
If you find yourself struggling to afford necessities such as healthcare and food, please do not hesitate to reach out to us so we can help connect you with all available government and private assistance.
Stay safe and healthy,
The LRRC Administration and Staff
Monday
Tuesday
Thursday
9:15 am - 12 noon
1 pm - 4 pm
Wednesday
9:15 am - 12 noon
1:30 pm - 4 pm
Scheduled appointments are available outside the above hours. Please call our office to schedule an appointment.
732-942-9292
212 Second Street, Suite 204,
Lakewood, NJ 08701

Fax: 732-523-0776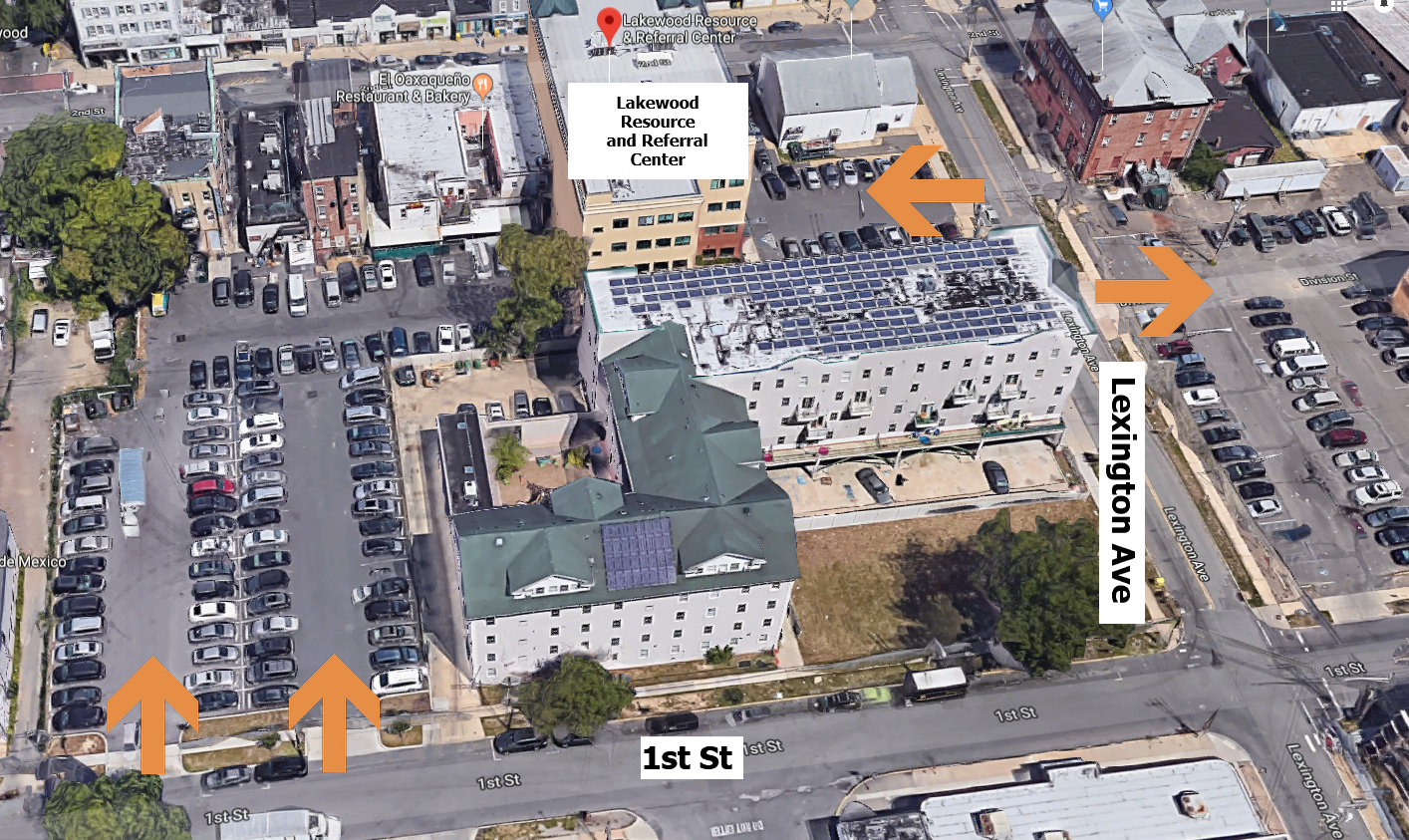 The LRRC is conveniently located in the "Historic Downtown" section of Lakewood, in Lexington Towers on 2nd Street, between Clifton & Lexington Avenues. Parking is available in:
the parking lot by the main building entrance off 2nd Street
the parking lot across Lexington Ave.
the back of the building, which is accessible from the 1st Street
as shown on the map.