Contact Info, Hours, and Directions
Our main phone number is 732-942-9292
Para hablar con un miembro de personal que habla español por favor marque 2
Our phone case workers are available by appointment only. Appointments are scheduled and canceled through our automated system.
To schedule a time to speak with a case worker over the phone about any program-related questions, please call our automated scheduler at (732) 523-1789.
Monday
Tuesday
Thursday
9:15 am - 12 noon
1 pm - 4 pm
Wednesday
9:15 am - 12 noon
1:30 pm - 4 pm
During our open hours, a case worker is available to answer your quick questions in-person on a first-come-first-serve basis. No appointment is necessary.
732-942-9292
212 Second Street, Suite 204,
Lakewood, NJ 08701

Fax: 732-523-0776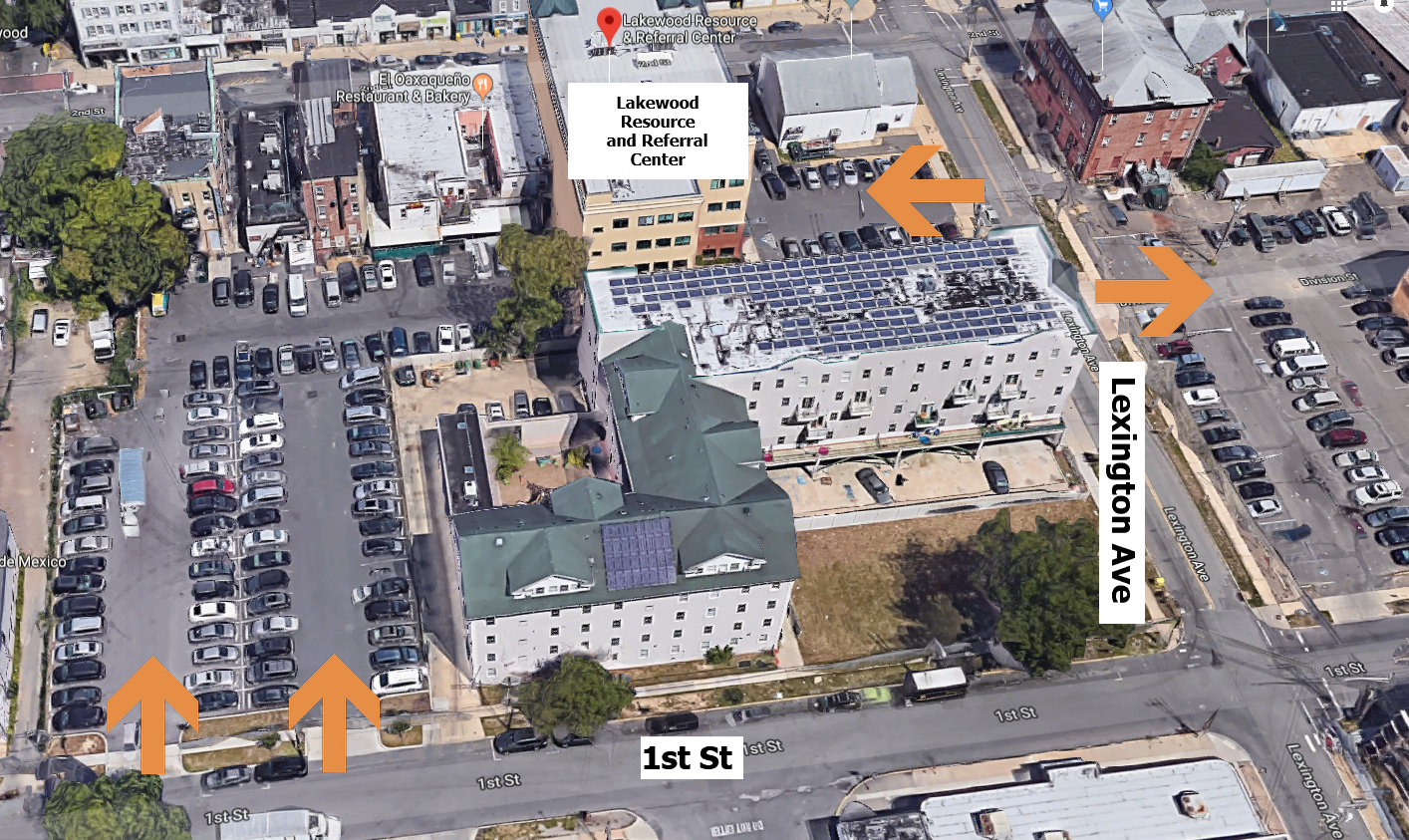 The LRRC is conveniently located in the "Historic Downtown" section of Lakewood, in Lexington Towers on 2nd Street, between Clifton & Lexington Avenues. Parking is available in:
the parking lot by the main building entrance off 2nd Street
the parking lot across Lexington Ave.
the back of the building, which is accessible from the 1st Street
as shown on the map.